Bios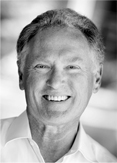 JOHN PEEL
John Peel is the Irene Gerlinger Swindells Professor of Music at Willamette University. He studied with, among others, Milton Babbitt, Benjamin Boretz, and Charles Wuorinen. Peel's works range from solo and chamber pieces to symphonic and operatic compositions. His previous opera compositions include a monodrama for soprano and chamber orchestra: The Pythia, based on Paul Valéry's La Pythie, commissioned by the ensemble Collage in Boston, and an opera seria: Voces Vergilianae in collaboration with librettist M. D. Usher, commissioned by Willamette University for the opening of the Rogers Music Center in 1999.
Major ensembles that have commissioned and performed his music include the Pittsburgh Symphony Orchestra, the Oregon Symphony, the Seattle Symphony, the Riverside Symphony, the Bohuslav Martinu Philharmonic, the American String Quartet, Cuarteto Latinoamericano, and Parnassus.
Peel has received recognition and grants for his work from the National Endowment for the Arts, the Martha Baird Rockefeller Fund, the Hewlett Foundation, Meet-the-Composer, and the American Music Center.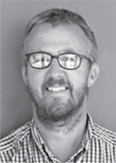 M. D. USHER
M. D. Usher is a professor of Classics at the University of Vermont. In addition to scholarly books and articles in the field of Classics, he has published three award-winning books for children, original poetry and translations, and one other opera libretto, Voces Vergilianae, in Latin, with music by John Peel.
Usher lives in Shoreham, Vermont, where he and his wife built and operate Works & Days Farm, a small, diversified farmstead that produces lamb, pork, honey and eggs.
Janet Coleman, piano: An accomplished and versatile pianist, Janet Coleman has been presented with recitalists in Europe, Central America and across the United States. As featured soloist, Coleman has appeared with the Salem Chamber Orchestra, the Southwest Washington Symphony, and the Oregon Symphony; as chamber musician, she has performed with the Third Angle New Music Ensemble, Fear No Music, Beta Collide, 45th Parallel and the Portland Chamber Orchestra.
Coleman has been a staff pianist for the Portland Opera, the Eugene Opera, and the music departments of Willamette University and Linfield College; currently she is on staff at Pacific University and Portland State University. She can be heard in the critically acclaimed, nationally televised concert/documentary "Verdi's Defiant Requiem" and the recently recorded "Das Lied von der Erde" with the Martingale Ensemble.
Leslie Green, Nero (tenor): Leslie Green performs a wide variety of literature ranging from Bach arias to contemporary opera. He has appeared throughout the Pacific Northwest with many of the finest ensembles and presenters, including Oregon Repertory Singers, Portland Symphonic Choir, Annas Bay Music Festival, Mount Angel Abbey, Willamette Master Chorus, Eclectic Orange Festival, Rose City Chamber Orchestra, Cascade Music Festival, Northwest Mahler Festival, Columbia Chorale, St. James Cantata Series and numerous church concerts and music series.
Green's recent engagements have included: Berlioz's "L'enfance du Christ" with Willamette Master Chorus, two highly praised recitals featuring Beethoven's "An die ferne geliebte," Mahler's "Songs of a Wayfarer," Vaughn Williams' "Songs of Travel" and Schumann's "Dichterliebe" with pianist Jean-David Coen, Bach's virtuosic Cantata 55 for solo tenor, Bach cantatas 131, 146, 8, Cantata 2 of the Christmas Oratorio, Handel's "Israel in Egypt" and "Messiah" with Bravo! Vancouver and Willamette Master Chorus, Verdi's "Requiem" and Dvorak's "Stabat Mater" with Festival Choral Oregon, an enthusiastically received performance of Schubert's "Winterreise," the role of Victory in Hildegard von Bingen's "Ordo Virtutem," the lead role of the Stage Manager in the Northwest Premiere of Ned Rorem's "Our Town" at Willamette University, Joseph Haydn's "Creation" with Bravo! Vancouver, and Benjamin Britten's "Les Illuminations" and "Serenade" with the Salem Chamber Orchestra. Green was recently heard as soloist and chorister with the vocal ensemble Cappella Romana in their highly praised concerts of Rachmaninoff's "Vespers" and their concert on the prestigious music before 1800 series in New York. He was heard in the premiere of Robert Kyr's "A Time for Life" with Cappella Romana, as Don Jose in Opera Theater of Oregon's "Carmen," as the Evangelist in Heinrich Schutz's "St. John Passion" with Portland Vocal Consort and as Alfredo in Opera Theater of Oregon's "La Traviata."
Green originally hails from the Midwest where he received a bachelor of music in vocal performance from Ball State University. He maintains a private voice studio in Vancouver, WA and teaches voice at Willamette University, Pacific University and Concordia University Portland.
Janice Johnson, Poppaea (soprano): Janice Johnson has appeared with the Oregon Symphony as soloist in Handel's "Messiah," Mozart's "Requiem," and Beethoven's "Ninth Symphony." With the Oregon East Symphony, she has sung the Beethoven Ninth and Dvorak's "Stabat Mater." In oratorio, she has been soloist in Verdi's "Requiem," Beethoven's "Missa Solemnis," Mendelssohn's "Elijah," Faure's "Requiem," and numerous Bach cantatas.
Johnson enjoys singing contemporary music and recently performed with the ensemble Fear No Music in Berio's "Folk Songs." She appeared as a featured soloist at the Ernest Bloch Festival where she performed works by Bernard Rands, most notably his "Memo 7," under his tutelage. Working with John Peel, she has premiered several works including "como un arco de viola" with the Cuarteto Latinoamericano, the opera "Voces Vergilianae" as Dido, and "Three Poems of Mallarmé" with the Third Angle New Music Ensemble.
A native of Maine, Johnson received her music training at the Eastman School of Music, the Chautauqua Music Festival and the Aspen Music Festival. She has been a member of the music faculties of Willamette and Marylhurst universities and maintains a private studio.
Angela Niederloh, Octavia (mezzo-soprano): Angela Niederloh has been acclaimed by The New York Times as "a charismatic mezzo soprano." She has previously performed with the Portland Opera, San Francisco Opera Center, and Opera Omaha in various roles.
Solo credits include performances with the Metropolitan Opera Orchestra, San Francisco Opera Orchestra, Music of Remembrance, Camarata Pacifica, Oregon Symphony, Boston Baroque Orchestra, Olympia Symphony Orchestra, New York Festival of Song, Aspen Festival Orchestra, Portland Baroque Orchestra, Columbia Symphony, Choral Arts Ensemble and Choral Crossties.
Niederloh was a national finalist in the 2000 Metropolitan Opera National Council auditions, winner and audience favorite in the Eleanor Lieber Award Competition, second place in the MacAllister Vocal Competition, second place in the Dallas Opera Guild Vocal Competition and finalist in the McCollum Vocal Competition.
She currently serves as a faculty member at Portland State University and Pacific University.